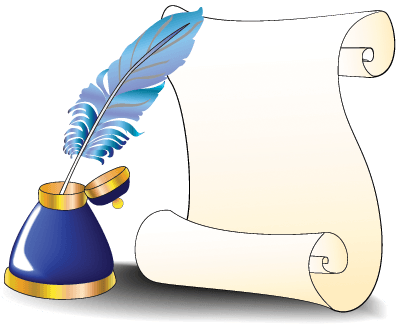 Becoming a freelance writer can be a very profitable career if writing is your specialty. Freelance writing is a real service business that is in high demand. There are many online business owners out there looking for a good freelance writer to create content for them.
When you first start out, chances are you will write about a wide variety of topics. However, over time you will probably start to specialize in certain topics, such as finance, self-help, or health. Whatever your specialty, there is a market for the content.
This helps you make the most of the research you will have to do in order to complete a project. You will soon find a number of reliable resources you can refer to over and over again as you take on new assignments.
Getting Gigs as a Freelance Writer
Freelance marketplaces are the easiest places to get gigs, and many successful writers launched their careers from there. It is just a question of how much you will get paid.
* Fiverr.com, as the name suggests, is a site where freelancers are paid $5 in most cases for short projects. This will usually represent one article of 250 to 500 words. If you want to charge more, your samples should show you have something special to offer.
* Upwork.com is one of the most popular freelance marketplaces. It will take time to go through all of the jobs listed. They take a percentage of what you earn from each gig, ranging from 5% to 20%.
* Guru.com is a popular technology-related site that has also opened up to writing gigs.
* Freelancer.com is an easy-to-use site you can connect to via your Facebook account.
* PeoplePerHour.com is a UK-based company with a wide variety of freelance gigs.
* Compose.ly is a site for clients seeking various types of written content. They offer blog posts, web pages, press releases, product descriptions, email newsletters, and whitepapers.
Take some time to explore each site then decide where you want to sign up as a writer. These sites are a good place to start when you're beginning your freelance writing business. It's also a great way to build your confidence as you gain experience as a freelance writer.
How Much Money You Want to Earn as a Freelance Writer
Some people become a freelance writer as a second job, working in exchange for some extra cash. Others aspire to be a full-time writer, which means being very organized and efficient.
It is a juggling act between getting new projects, and working on the ones you have been hired for. If you are the type of person who procrastinates or has trouble managing their time, this could seriously limit the amount of money you can earn.
Resources that May Help You as You Become a Freelance Writer
You should also familiarize yourself with some general freelance writing websites. These sites are a good resource if you want to do some research or run into questions regarding your freelance writing.
Freelance Writing
Worldwide Freelance
The Balance Small Business
About Freelance Writing
WritersWeekly.com
Tips to Help You Get Started as a Professional Freelance Writer
However you decide to start your freelance writing career, the following tips apply. They will help you gain clients and ultimately grow your business.
TIP ONE: Offer More Value For Less
As a freelance writer, one of the best ways to stand out from your competition is to offer more value than your competitors.  There are many ways to do this; it just takes a little creative thinking.
If you can't compete on price, which may not be the best choice for your long-term success, then you have to go the extra mile and do things your competitors don't do.
Make your service look like it's 10 times better than that of your competitors by offering additional value at no extra cost.  These special incentives don't have to take up a lot of your time either. For example, offer the project in various formats, or offer to customize the document by including your client's name or website URL.
Here are a few ways to provide more value:
Offer one free article for every 10 ordered.
Provide HTML formatting for those who need it, at no extra charge.
Include PDF export at no additional charge.
Offer to add images at no extra charge.
Add formatting like table of contents for free with book writing.
If you're a designer, include free graphics.
TIP TWO: Have a USP (Unique Selling Proposition)
Every business needs a unique selling proposition if they hope to be successful. This is something you offer that absolutely no one else does; it's what makes you stand out from the crowd.
Your USP should be something that clearly separates you from your competitors. This could be almost anything, but ideally it should be related to the market you're looking to work in.
Let's look at some examples of USPs for freelance writers:
College degrees, especially in certain areas. For example, if you have a degree in nursing, this would be extremely helpful to people who need medical articles written!
Professional experience. If you are a former veterinarian, you have a distinct advantage for someone who is looking to have pet care articles written.
Journalism experience. If you have written for newspapers or magazines, this could set you apart. This would be especially helpful if, for example, you wrote full-time for a gardening magazine for ten years and someone was looking for gardening articles.
If you write fluently in more than one language, this could be a huge selling point! Many people need articles in other languages, but it can be very difficult to find someone who is fluent in both English and the other language to perform such a task.
If you are affiliated with a certain group, you could have a very good advantage when it comes to writing articles for others in that group.
TIP THREE: Have Confidence in Yourself
When you're selling a service, you're not only selling what you DO; you're selling who you ARE.
The more confidence you have in yourself, the more others will believe in you.  If you think you're the best, it's almost inevitable others will too! Once you gain the trust of your clients, it's your job to keep it.
TIP FOUR: Offer Phenomenal Service
Freelance writing is a service business, and the best way to keep your clients coming back for more is to offer exceptional service.
There are many ways to be certain you're offering the best service possible.
Offer a revision or two at no extra cost.
Answer emails very promptly.
Complete work AHEAD of schedule.
If you think you can complete a job in two days, tell the client it will take four. When you finish it in two, he or she will be thrilled!
Offer volume discounts. Just make sure you think this through so you don't end up losing money!
Be extremely friendly.
Do not become impatient with excessive questions.
Be polite, even when a client is rude.
If you spot mistakes you've made, fix them BEFORE the client notices.
TIP FIVE: Communicate Regularly
One thing clients hate more than anything is being kept in the dark. When they've trusted their time, business, and money to someone, they want to feel comfortable that they've made the right decision.
When you keep in touch with a client, they'll know you haven't skipped town. They'll feel better that you're hard at work on their project and you aren't sunning yourself on the beach while they're waiting for their projects to be delivered.
If you're running behind schedule, don't be afraid to tell the client this. Do so BEFORE they ask, if possible. Most clients will understand, unless they have a very strict deadline. In this case, be prepared to offer a refund. Otherwise, as long as you stay in touch, most people will understand.
TIP SIX: Ask for Testimonials
Testimonials are a form of "social proof." When you have testimonials, you seem more trustworthy. This is especially true when you have testimonials from people who are well-known or highly-respected in the field you're working in.
If possible, get a picture and a URL you can include with each testimonial.  This helps people believe your testimonials are real, especially when they can contact the person who gave it.
TIP SEVEN: Encourage Repeat Business

Repeat business is the lifeblood of almost any business. There are several things you can do to encourage your customers to return to you for additional projects. Here are a few suggestions:
Send your customers special discount offers periodically. Don't forget holiday specials.
Give discounts for each milestone, such as 50, 100, and 200 pages ordered.
Have a customer loyalty program; offer coupons or prizes to people who order regularly.
Offer free work whenever you screw up. If you're late, make it up to the client.
TIP EIGHT: Offer Volume Discounts
It may seem counterintuitive to offer discounts when someone orders a lot from you.  After all, it's more work, right?  But these big orders might be where the majority of your income comes from.
Offering a volume discount isn't mandatory but it is an attractive hook for those who need more than one article or blog post, or whatever. If you do decide to offer a discount, it's best to actually price yourself a bit higher than your bottom line price.
For example, if the lowest amount you want to accept per page is $12, you could set your price at $15 or $20. Then you can offer discounts to people who order in bulk… offer the $12 cost for the larger order. The point is to make sure you don't start so low you won't be able to afford to offer a discount.
Also, be careful you don't bite off more than you can chew; make sure you can handle the volume. Determine how much time you need and make sure the client is clear on the turnaround time.
TIP NINE: Encourage Referrals
If you want to make more money, your business needs to grow.  The best way to make that happen is to have your current customers refer others.  Some people will do this on their own volition, but many won't.
Some people will want to keep you to themselves. They fear you'll become too busy to work for them when they need you. Others are just forgetful, or thoughtless, or even just rude.  Then again, many people will refer others if they're given an incentive to do so.
Incentives might include free articles, a percentage in cash (like an affiliate program), or other bonuses.  You might give the client 1 free page for every 10 pages anyone they refer orders.  This would not only encourage them to refer others, but also to refer those who might order in volume.
TIP TEN: Become Invaluable
The best way to make more money from your freelance writing is to become invaluable to your clients… their go-to guy (or gal) for written content. You need to make sure they keep coming back over and over by giving them exactly what they want at a price they can afford.
You should be consistently striving for the fastest turnaround time, the friendliest service, and the best prices you can possibly offer without selling yourself short.
You should NEVER undervalue or underprice your service as it could harm your business. Price your service reasonably and fairly for your clients and yourself.
 Conclusion
If you love to write, if you write well, you're gold. I am constantly looking for a freelance writer I can trust to produce a well-written article at an affordable price. And I'm not the only one.
There are many marketers in a variety of niches that need a supply of quality articles who either have no interest in writing, or do not have the time. So, if you want to start a business from home and you are a writer, put a portfolio of your work together then go for it!